Puerto Rico Trip - Day 3
January 8th - This was our first full day at the Paradisus Resort. I was so excited to get up and see what the resort actually looked like in day light! Dang, it was gorgeous!
This was Kristi and I in the morning...we decided to begin the week off right...by ordering ROOM SERVICE!! O baby! We did this all week long!
This was the first thing we saw after walking out of our room. Needless to say, we were pretty pumped!
This was the first palm tree I'd ever seen up close and in person. So I had to jump on it. Literally.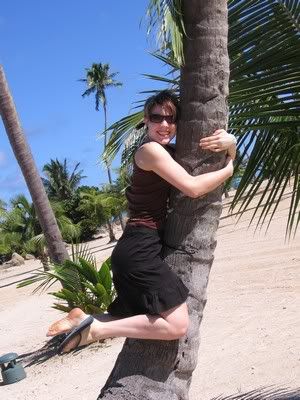 There are WAY TOO MANY pictures that we took this day. I'll just post some random ones...We ended up spending the afternoon at the pool, we signed up for our excursions, took a dance class by the pool side with Santos (we've got LATIN BLOOD!) and we went to Avacados, one of the "reservations required" restaurants, for dinner. It was a GREAT DAY!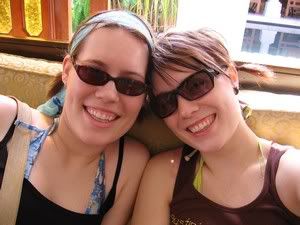 In Puerto Rico they celebrate Christmas for about 3 months. Right after Thanksgiving they begin the festivities and they go till about January 9th or so. They do not open gifts on Christmas Eve or Christmas Day but on January the 6th (I think?!?) "when the wisemen arrived at the manger and give their gifts to Jesus". I love that idea!
Kristi and I ate every single desert that was on the menu at Avacados. It was brilliant!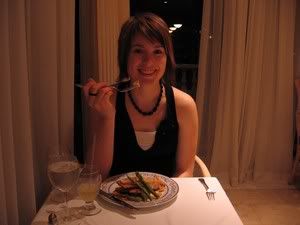 This was Kristi relaxing in the posh bathroom.